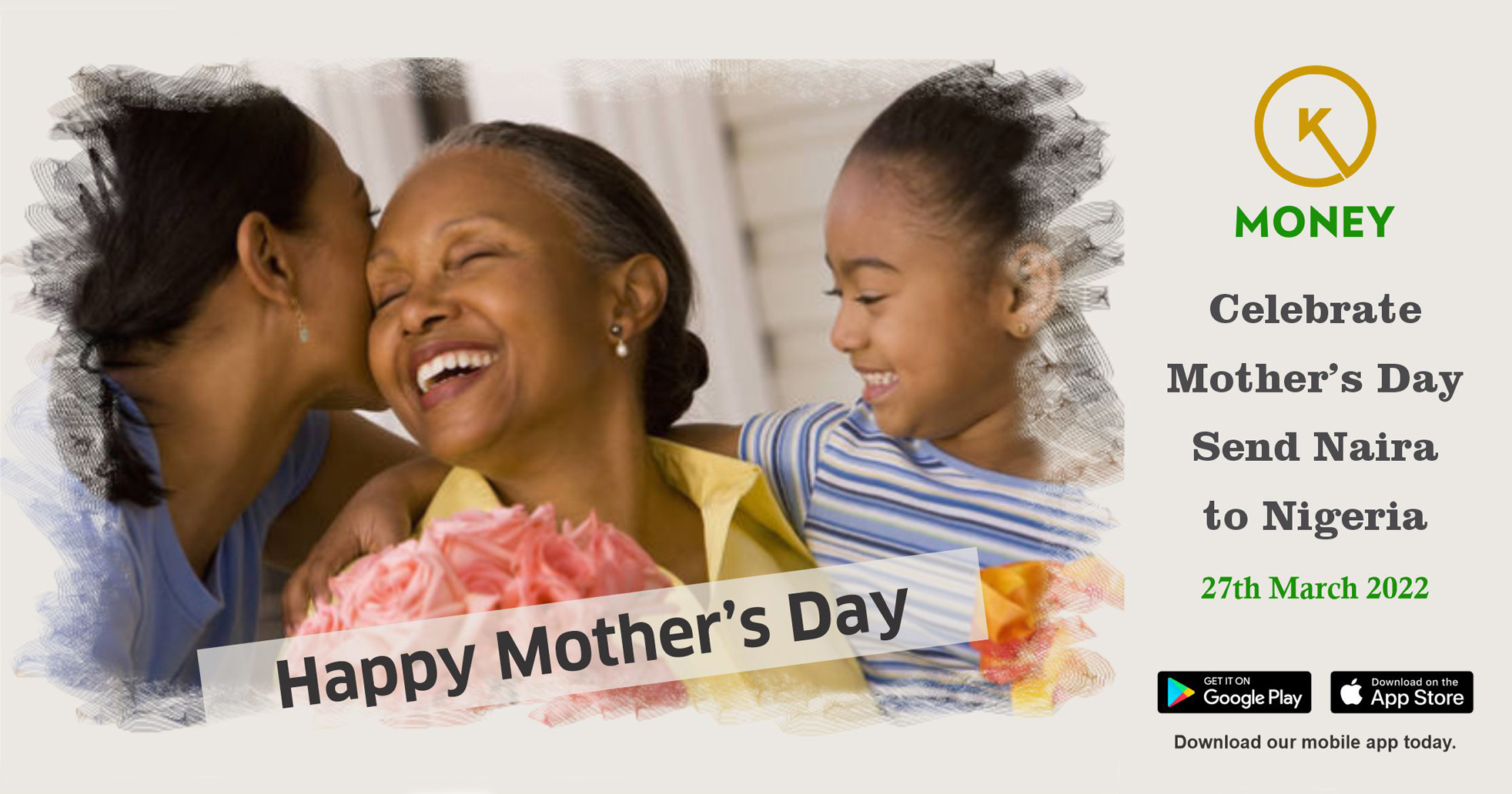 Come March, and we are reminded of the importance of women in our lives with the International Day of Women on 8th followed by Mother's Day on the last Sunday of the month, 27th March 2022.
Being the gel that holds the family together, mother has a special place in the hearts of her children. She loves unconditionally, cares endlessly, gives herself to the family without limits. A mother lays the foundation of her children's lives. No words can describe her greatness and legend is that Nigerians never joke about their mother. The Nigerian Mother is placed on a high pedestal worthy of being worshipped. Though a mother never expects anything in return for her love and sacrifice, gifting her on Mother's Day is a privilege.
When your mother is in the same town, just taking her out to dinner or visiting with flowers and a hug can make her day. But when miles and international boundaries separate you from your mother, making her feel loved entails a lot of advance planning. Choosing the right gift and ensuring it reach on time can be an arduous task. To make that task easier, we bring to you some gifting ideas for Mother's Day to make your mother in Nigeria feel loved while you are in the UK.
Personalised Gifts
A personalised item such as a photo frame of yourself and your family in the UK is definitely a gift your mother in Nigeria will treasure.
Kitchen Gadgets
Your mother in Nigeria has sweated it out a lot using old antiquated kitchen gadgets. Gifting her with modern kitchen gadgets will make life in Nigeria easier and make her feel loved and proud of you.
Fancy Handbags
Your mother in Nigeria is proud of you for making a niche for yourself in the UK. She is bragging about you to her Nigerian neighbours. What better way to brag than flaunt a Union Jack handbag flown in from the UK?
Jewellery Sets
Your mother in Nigeria is an awesome woman. She loved you selflessly all your life. No woman is immune to the charm of genuine jewellery. What better way to show your love to your Mum in Nigeria than gifting her some exclusive jewellery sets?
Money Transfer
While the above gifts will eloquently describe your love for your mother, and you think you know your mother's likes and dislikes like the back of your palm, chances are that you may not know her so well after all or maybe her tastes have changed since you moved away from her. Maybe she needs something different more urgently or she has medical needs. What better way to ensure she gets a gift of her liking and something that she needs than money remittance to Nigeria? That way neither will you overstep your budget nor will your mother end up with something that she may not like/need and never use. Of course, you need to be sure that the money you send reaches Nigeria safely.
This is where Kmoney comes in handy. With our online platform, you can easily send Naira to Nigeria while relaxing at home. We offer low fees and various payment options, so you can choose the solution that best suits your needs. Plus, our app is available 24X7, so you can rest assured that your money is in good hands and you could also make money by referring friends.
If you're looking for a safe and easy way to send money to Nigeria online, register on our website now to discover how hassle free it is to transfer Naira to your loved ones in Nigeria.