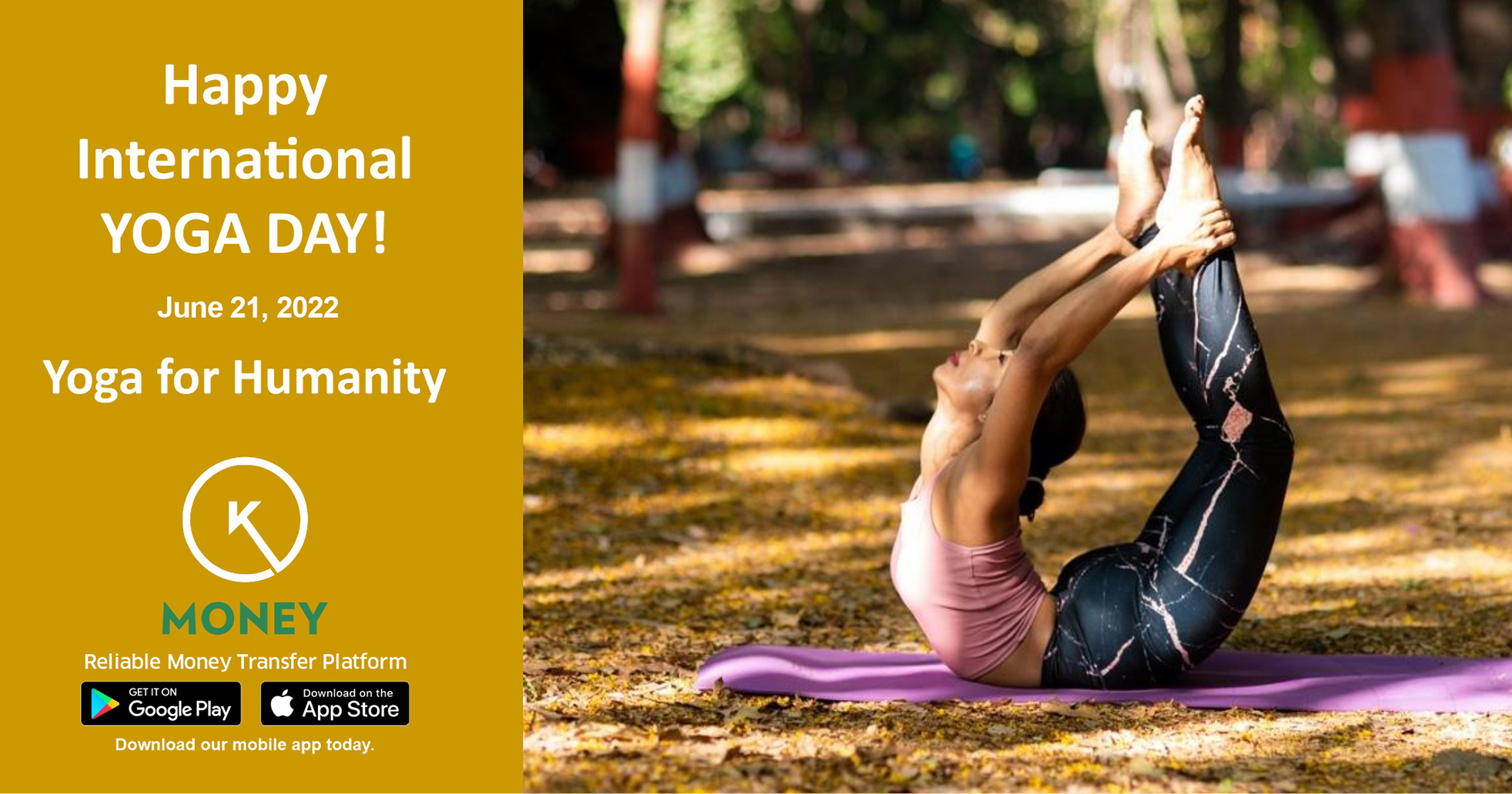 Yoga for Humanity
International Day of Yoga (IDY) is celebrated across the globe on 21st June, coinciding with the summer solstice. It was proposed by India and supported by a record 175 member states in September 2014.
Yoga day is celebrated to spread the awareness of the benefits of yoga. The top ten benefits of yoga are:
It helps in getting mental peace and reduces stress.
It increases the flexibility of the body.
It helps in curing major diseases like high blood pressure, cholesterol, diabetes and chronic pain.
It helps in improving respiration & getting a balanced metabolism.
It improves your muscle strength and helps in toning.
It increases the endurance and lowers the resting heart rate.
It improves your posture, your core strength and concentration.
It improves your sleep cycle and keeps your mental health in a good space.
It enhances your spiritual well-being and social function.
It also helps in reducing weight and circulatory health.
Yoga originated in India and comes from Sanskrit meaning 'to join' or 'to unite'. It's become a popular form of exercise where you create poses with your body in order to achieve improved control of both mind and body together.
Nigeria has celebrated IDY since 2015. It is generally organised jointly by the Ministry of Sport Development of Nigeria and the Indian High Commission at Moshood Abiola National Stadium, Abuja. This is attended by yoga enthusiasts from all walks of life, Nigerian dignitaries and friends of India, children of Nigerian schools, members of the Diplomatic Corps and the Indian Community. Exhibitions of photos of Nigerians performing Yoga in different asanas (postures) are also conducted. In 2021, an international conference was held titled "Ubuntu and Yoga". The focus of the conference was on universal wellbeing and commonalities between indigenous knowledge system of Africa and ancient Yoga traditions of India.
Each year, the IDY has had different themes and they were:
2015: Yoga for Harmony and Peace
2016: Yoga for the achievement of the Sustainable Development Goals
2017: Yoga for Health
2018: Yoga for Peace
2019: Yoga for Heart
2020: Yoga at Home and Yoga with Family
The UN theme for Yoga Day 2022 is "Yoga for Humanity". The focus will be on benefits of Yoga.
Yoga Day 2022 will be under the shadow of COVID -19 which continues unabated. Uncertainties in the face of COVID have led to an increase in psychological problems of anxiety and depression. Thus it is essential to address mental health along with physiological health in the community.
As the pandemic COVID-19 continues, yoga is helping people to stay energetic and have strong immune system.
Sri Sri Ravi Shankar of the Art of Living fame said during the IDY at Lagos in 2021 "Yoga helps a human being to unfold his full potential, improves quality of life, can wipe tears and bring smiles on every face".
Let us all join friends and family in Nigeria to celebrate the International Day of Yoga. Send money to friends and family through KMoney to bring smiles on their faces.